Welcome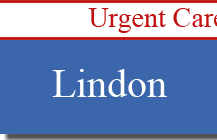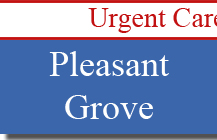 | | |
| --- | --- |
| Hours: M-F 8am-9pm S 9am-9pm | Hours: M-F 8:30am-9pm S 9am-9pm |
Welcome to our web site! We are striving to provide our patients with the best experience possible when interacting with our practice. That's why we're pleased to offer secure, interactive patient self-service features that let you communicate with us from the convenience of your home or office.
Our
Mission
Statement
The mission of Premier Family Medical is to be the premier clinic in
Utah c
ounty
by providing superior medical care in an efficient, compassionate manner to infants, children, adolescents and adults, in an atmosphere that is friendly, pleasant and stimulating for patients, employees, and physicians.
Flu shots are still available!
Walk in any time to any of our locations for your flu shot. Most insurance plans will pay for it, but if your insurance does not cover it or you are uninsured, the price is $37.
Welcome, Dr. Timo Hoggard!
Timo Hoggard was born in
Rexburg
,
Idaho
and graduated from
American
Fork
High School
. He then graduated from the
University
of
Utah
before receiving his medical education at the George Washington University School of Medicine in
Washington
,
DC
.
He then received his specialty training first in Obstetrics at
Portsmouth
Naval
Hospital
in
Portsmouth
,
Virginia
, then completed residency in Family Medicine at the FHP Family Medicine Residency in
Salt Lake City
,
Utah
, after which he set up practice with the American Fork Clinic in 1996. He has served our communities with great dedication since that time.
Welcome, Dr. Michael Kennedy!
We are pleased to welcome Dr. Michael Kennedy to our practice! He obtained his medical degree at
Michigan
State
University
and completed his residency at
MidMichigan
Regional
Medical
Center
in
Midland
,
Michigan
. Dr. Kennedy's professional interests include preventive medicine, adolescent medicine, and medical/legal issues. He is a member of the AAFP-Fellow and Utah Academy of Family Physicians. In his free time, he enjoys spending time with his family, reading, and walking. He welcomes new patients and accepts most insurance plans.
Premier Family Medical
Tri City Medical Clinic, Inc. and The Clinic, PC (formerly known as American Fork Clinic) are delighted to announce the forming of a new family practice group of local physicians called, "Premier Family Medical, LLC." This new group began operations on
July 1, 2013
, and has great advantages for our patients and our participating physicians.
The new group is comprised of more than 20 local physicians by combining two of the largest family practice groups in north
Utah
county: Tri City Medical and The Clinic. These physicians provide the same spectrum of medicine that you are used to receiving at their clinics which include: family practice, internal medicine, obstetrics and gynecology, pediatrics, geriatrics, sports medicine, physical therapy, hospice care, AME pilot physicals, urgent care clinics open 12 hours a day six days a week, 24 hour on call services and the other services you are used to receiving at Tri City and The Clinic.
We now have ultrasound, allergy testing, x-ray services and equipment that is unavailable in smaller clinics among other equipment and skills.
You will not see any negative changes by the formation of this new group and will still have your personal physician of your choice for your needs. We are confident that you will soon see and feel the benefit that Premier Family Medical will offer you as you continue coming to "your family's medical home" for all of your health needs.
Tri
City
Medical Clinic The Clinic
We respect and are committed to protecting your privacy. We may collect personally identifiable information when you visit our site. We also automatically receive and record information on our server logs from your browser including your IP address, cookie information and the page(s) you visited. We will not sell your personally identifiable information to anyone. Our secure server software uses security measures. All of your personal and financial information including credit card number, name and address are protected by Secure Socket Layer (SSL) protocol. This protocol encrypts your information and converts it into bits of code that are securely transmitted over the Internet.